May 22 by Mirelle Mokhtar
If you're visiting Vancouver, just moved here, or you're actually from here and you just want to explore and have fun, then listen on for my list of activities that you can do here in beautiful British Columbia!
1. You can go to the Capilano Suspension Bridge in North Vancouver and follow the lights into the woods to enjoy a couple of hours of a treetop adventure.
2. Take a scenic seaplane flight over the Gulf Islands and land in Victoria for a day of sightseeing in the beautiful capital of BC and enjoy the ride home on BC Ferries.
3. Drive up to Whistler for an exhilirating bungee jumping experience, or try speeding through the trees on a zipline tour.
4. Go for a relaxing bike ride around Stanley Park and take a break on one of the several beaches to take in the beauty of the mountains as the sun rises or sets on the slopes.
5. If you're feeling more adventurous, then you've gotta make the trip up to the Joffre Lakes, past Whistler. Joffre Lakes is one of BC's best provincial parks, and the emerald colour of the water will blow you away. But the lake is glacial, so only take a dip if you dare!
6. Make a trip out to the suburbs and beyond to visit Buntzen Lake, in Port Moody. The water is amazing, and not only can you swim in the lake but you can also kayak and canoe while enjoying the insane scenery surrounding the area! When you're done, go visit Brewer's Row on Murray Street in Port Moody.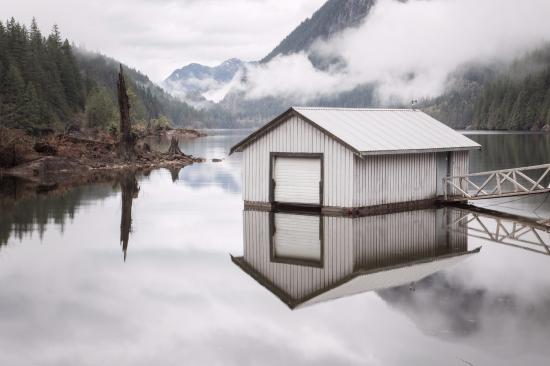 7. If you want another taste of the island, Tofino is the place to be. Its a 3-hour drive after the ferry ride, but man is it worth it! Be sure to bring your wetsuit, because you can't go to Tofino and not surf! Even if it's your first time, you've got to go enjoy the best surfing in BC. Hang loose!
8. Head over to Deep Cove in North Vancouver for some amazing day hikes. If you want something short and easy, look for the Quarry Rock trail, but if you want a challenge, then check out the Baden Powell Trail. It goes from Deep Cove all the way to the Lynn Valley Suspension Bridge and has amazing views. Bear in mind that the trail has different start and end points, so plan accordingly.
9. Staying with North Vancouver, the Grouse Grind is a BC must-do. This popular hike features a mountainside staircase that rewards you with one of the best views in Vancouver at the top! Grouse is one of Vancouver's winter ski hills, so you can even enjoy a break at one of the restaurants at the peak!
There you have it, wild ones. Enjoy beautiful British Columbia. Be kind. Stay wild... and be free like a chimpanzee.