Mar 12 by Max Monday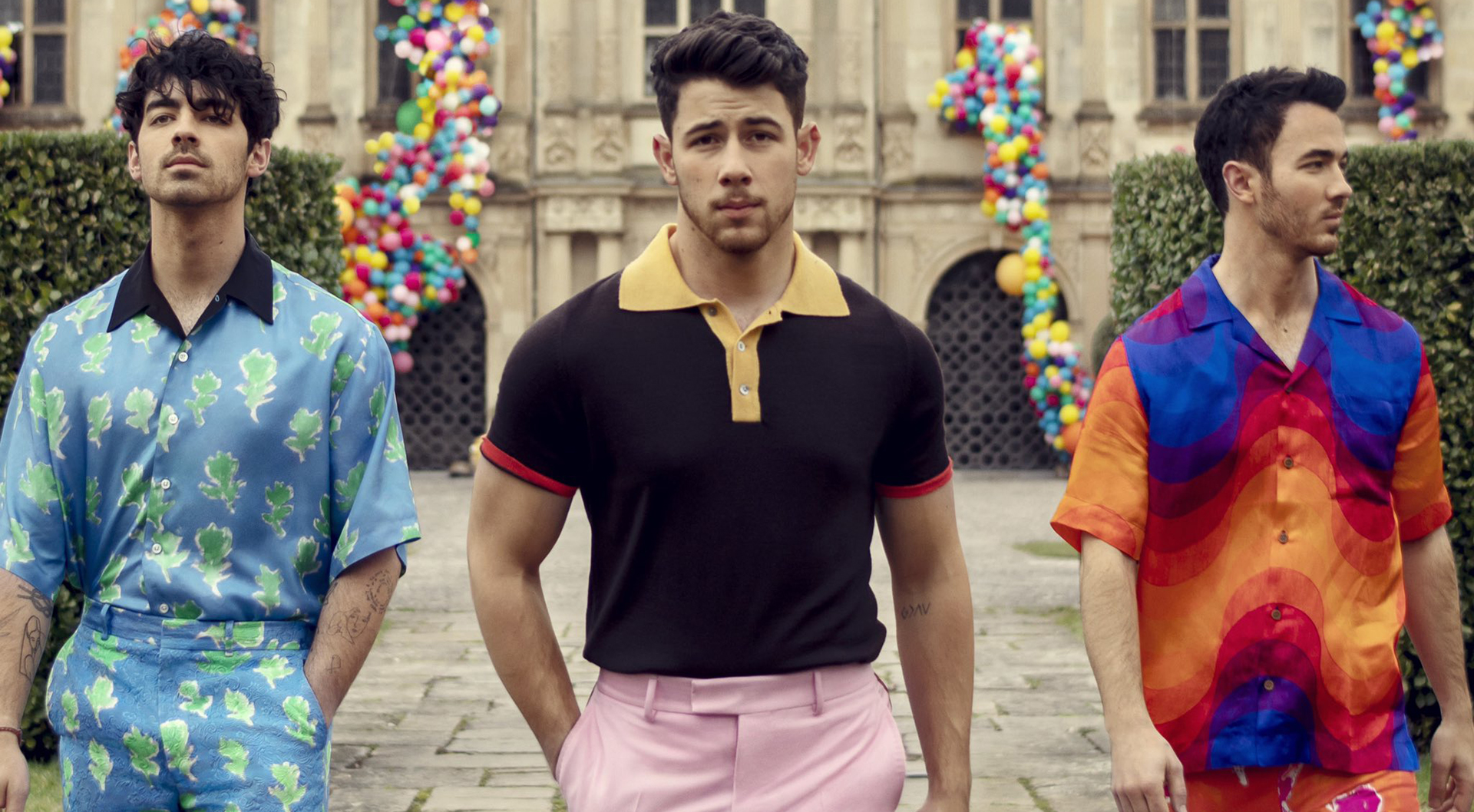 Have you heard the news? The Jo Bros are at it once more.
Every 2000's tween girl's favorite band of brothers is reuniting to make new music. Yes, the Jonas Brothers announced early this February that they're reuniting to write new music. This week, they dropped "Sucker", their first new song in 6 years.

This new song sees the Jonas Brothers change up their musical style to keep with the current times: they've ditched the indie-rockstar vibes heard in songs like "When You Look Me In The Eyes" and "SOS" to reflect the maturity the Brothers gained by experimenting in their respective solo careers.
"Sucker" the Song

"Sucker" opens with a cha-cha beat, as the boys take turns crooning in a key higher than die-hard fans are used to (take it from me, that's not a complaint). The track is sprinkled with sweet harmonies, catchy whistling, and a light switch-up of tone about two-thirds of the way through the song, but the thing that holds it all together is the Jonas Brothers' steadfast musical chemistry that comes from growing up with each other and performing together for more than a decade. To top it all off, the lyrics add a certain spiciness to the song, as heard in the chorus: "I'm a sucker for all the subliminal things / No one knows about you / And you're making the typical me break my typical rules".
The Video for "Sucker"

The video itself features the Jo Bros giving a private concert to their respective love interests (you may have noticed those roles are played by the Brothers' real-life partners, Priyanka Chopra, Sophie Turner, and Danielle Jonas). Between shots of this concert, we see opulent fashion, an extravagant dinner party, and some mid-day bubble-bath action with outdoor bath tubs. The video reflects the easy-going fun of "Sucker"'s rhythm, while keeping up the cheeky sexiness of the lyrics. It shows a more mature side to the Jonas Brothers that, let's be honest, we needed to see from the Jo Bros to take them seriously after coming back from a six-year hiatus.

All-in-all, this track feels honest to the music that longtime Jonas Brothers fans love, all the while maintaining a freshness to current trends that will pull in new listeners.
Check out the music video for Sucker here.