Jul 30 by Mirelle Mokhtar
The List of Books That Will Transport you to a Place of Magic!

We all know reading has so many benefits, from reducing stress to building your vocabulary, to improving your writing, your imagination, memory... really, the list goes on. But if you have read at least one good book in your life, you will know what reading gives, and that's incomparable pleasure.
Even though reading is a priceless activity, the habit of reading has declined as of late. Maybe we could blame technology for that, but I'm not here to point fingers.
I'm just here to list a few books that will strike you hard (mostly by Middle Eastern writers). Once you read them, you'll have a hard time dropping them. Do yourself a favour and check them out!

1. The Kite Runner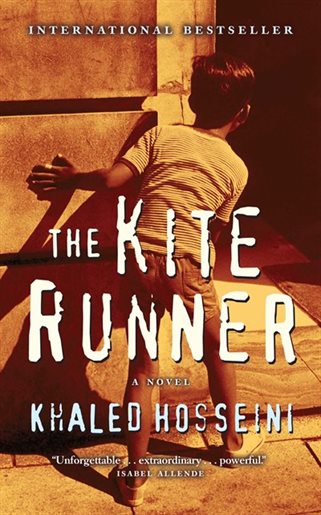 This beautiful novel written by Afghan-American writer, Khaled Al Hosseini, tells the story of Amir, a young boy from the Wazir Akbar Khan district of Kabul, whose closest friend is Hassan. The story is set against a backdrop of tumultuous events, from the fall of Afghanistan's monarchy through the Soviet military intervention, the exodus of refugees to Pakistan and the United States, and the rise of the Taliban regime. Although this book is an old one - published in 2003, I guarantee it'll hit you right in the feelbox. It's definitely a tear-jerker, so if you're an emotional person, make sure your tissue box is close by.

2. The Forty Rules of Love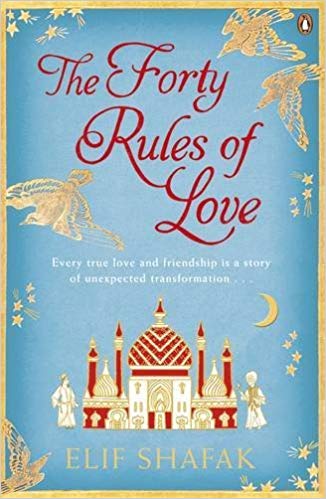 This is a mesmerizing novel about finding love and inspiration in the most unlikely of places. Turkish-British writer Elif Shafak captures the life of character Ella Rubenstein in the most beautiful, elegant, and peaceful way. Shafak unveils the growth of this character and takes us on a magical journey as we watch this character grow from being an unhappy married woman, to taking a job as a reader for a literary agent. That's when her life transforms. When I say this book takes you to another world, it really does. You'll feel it once Ella is given her first assignment, which is to read a novel about an ancient Sufi mystic, Rumi, who was transformed by the whirling dervish into a passionate poet and advocate of love. Slowly she realizes that his thirteenth-century life is starting to mirror her own, and in doing so it opens up exciting opportunities for her to embrace the dervish's timeless message for herself.

3. The Cairo Trilogy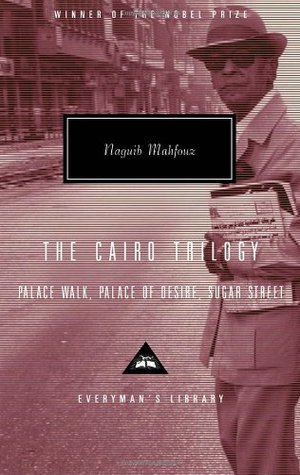 Written by one of Egypt's first contemporary writers of Arabic literature, and winner of the Nobel Prize for Literature, Naguib Mahfouz. This trilogy will blow you away.  The Trilogy talks about the political situation in Egypt but it does so by following the life of Cairene patriarch Al-Sayyid (Mr.) Ahmad 'Abd al-Jawad and his family across three generations, from 1919 – the year of Egyptian Revolution against the British colonizers ruling Egypt – to almost the end of the Second World War in 1944. The three novels represent three eras of Cairene socio-political life, a microcosm of early 20th century Egypt, through the life of one well-off Cairo merchant, his children and his grandchildren.

The three novels' Arabic titles are taken from the names of actual streets in Cairo, the city of Mahfouz's childhood and youth. The first novel, "Bayn al-Qasrayn" (A palace Walk), is named after the medieval Cairo street in the Gamaliya district where the strict socially conservative protagonist, Ahmad 'Abd al-Jawad, and his family live. The second novel, "Qasr al-Shawq" (Palace of Desire), is named after the street where his eldest son Yasin and his family live, and the third, "Al-Sukkariyya" (Sugar Street). Fasten your seatbelts for an epic ride and read on for literary magic.