Oct 22 by Darcy Daniel
The Lead Singer of the rock band The Muffs, Kim Shattuck, passed away October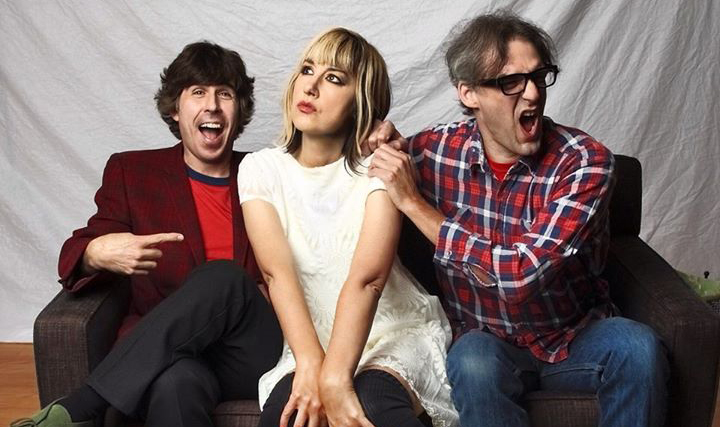 2nd.
Shattuck had been privately struggling for 2 years with ALS, a motor neuron disease. People living with ALS will eventually lose the ability to talk, eat, walk, swallow, and breathe.
Kim was in a band called The Pandoras from 1983 – 1991, where she then quit to form The Muffs.
The LA Rocker released the band's first single "Get me out of here" in 1991 after they were signed to Nardwuar Records here in Vancouver.
After the song started making waves the band toured the West Coast for their first time.
Shortly thereafter the band released their first self titled studio album in 1993 with Warner Brothers Record. Although the album didn't have any considerable break out singles, the Underground Pop Rock scene still to this day find it a classic.
Kim had a special tie with Canada, she was passionate about music and eventually did a North American tour in 1995.
The Muffs played their last show ever here in Vancouver May 13, 2017, at The Commodore. Shattuck received her diagnosis a few months later after she had noticed a loss of grip in her left hand.
She was survived by her mother and siblings and husband Kevin Sutherland, with whom she had been married too for 16 years.
Shortly before passing The Muffs recorded their seventh and final album titled "No Holiday" which was released October 19.
Kim Shattuck was iconic, a Vancouver ally, and an amazing singer who will be missed.
You can listen to one of The Muffs singles off the album titled "A lovely day boo hoo" below
https://www.youtube.com/watch?v=0F6MXTZ487Q
You can read an article from a dear friend of hers Vancouver personality Grant Lawrence
https://www.vancourier.com/entertainment/rip-kim-shattuck-l-a-rocker-had-strong-ties-to-vancouver-1.23969810